The special context of the last few weeks has allowed us to redefine our visual identity and the presentation of our technology. The colours remain unchanged but the lines are more curved, in a nod to our diagnostic methods...
Want to (re)discover our know-how?
M.A.P.®" technology allows us to establish a precise diagnosis of the state of health of Lithium-ion batteries in real operating conditions and to adapt their charge accordingly, thanks to a detailed knowledge of the ageing mechanisms of these batteries. The acronym "M.A.P.®" reflects our three missions:
Measure : make accurate, real-time diagnoses of the health of each battery
Act : Adapt the charging methods according to the diagnosis and the conditions of use of the batteries
Predict: facilitate remote monitoring of battery fleets on a user interface and provide predictive maintenance.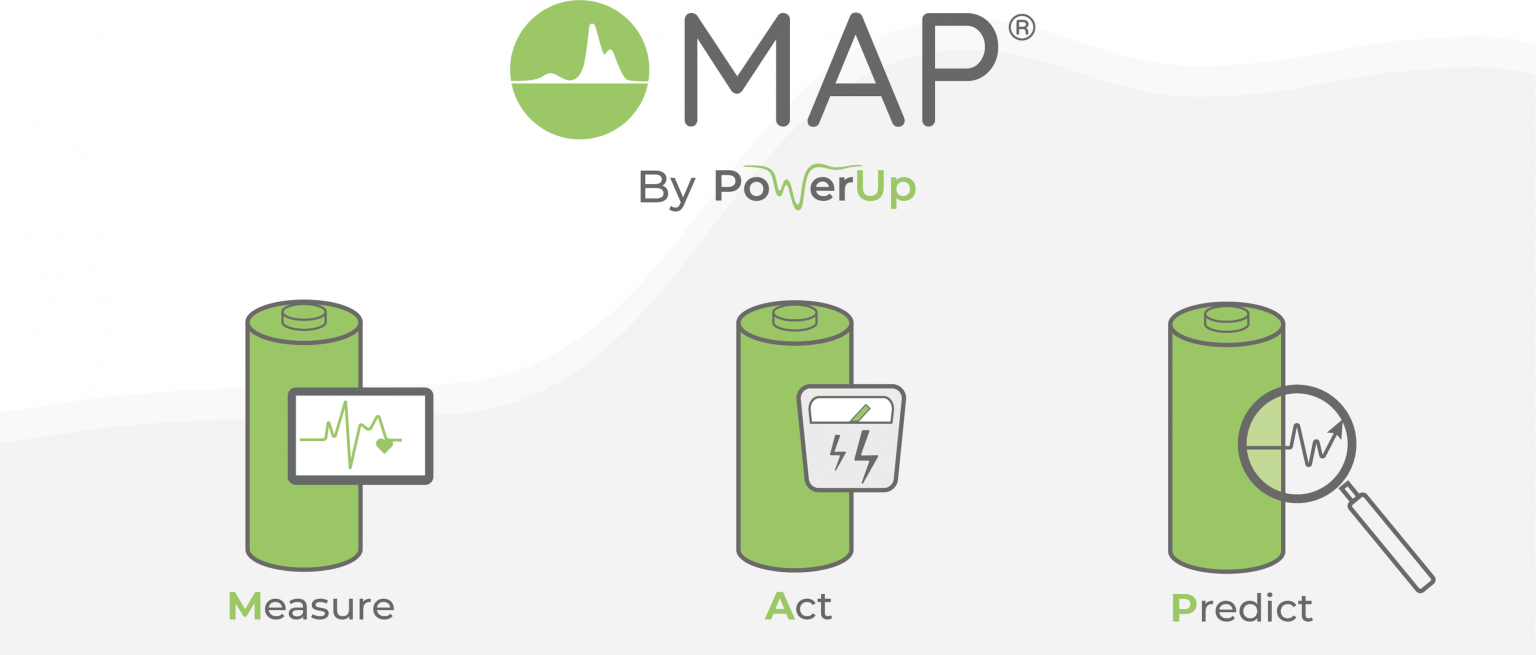 The benefits? More reliable management and improved battery performance, with a lifespan that can be increased by 20% to 100%!