From battery data to battery insights
Battery Insight® is a cloud-based battery analytics platform. It processes and generates key actionable insights from your operation data for a more reliable, safer, and more sustainable use of your batteries.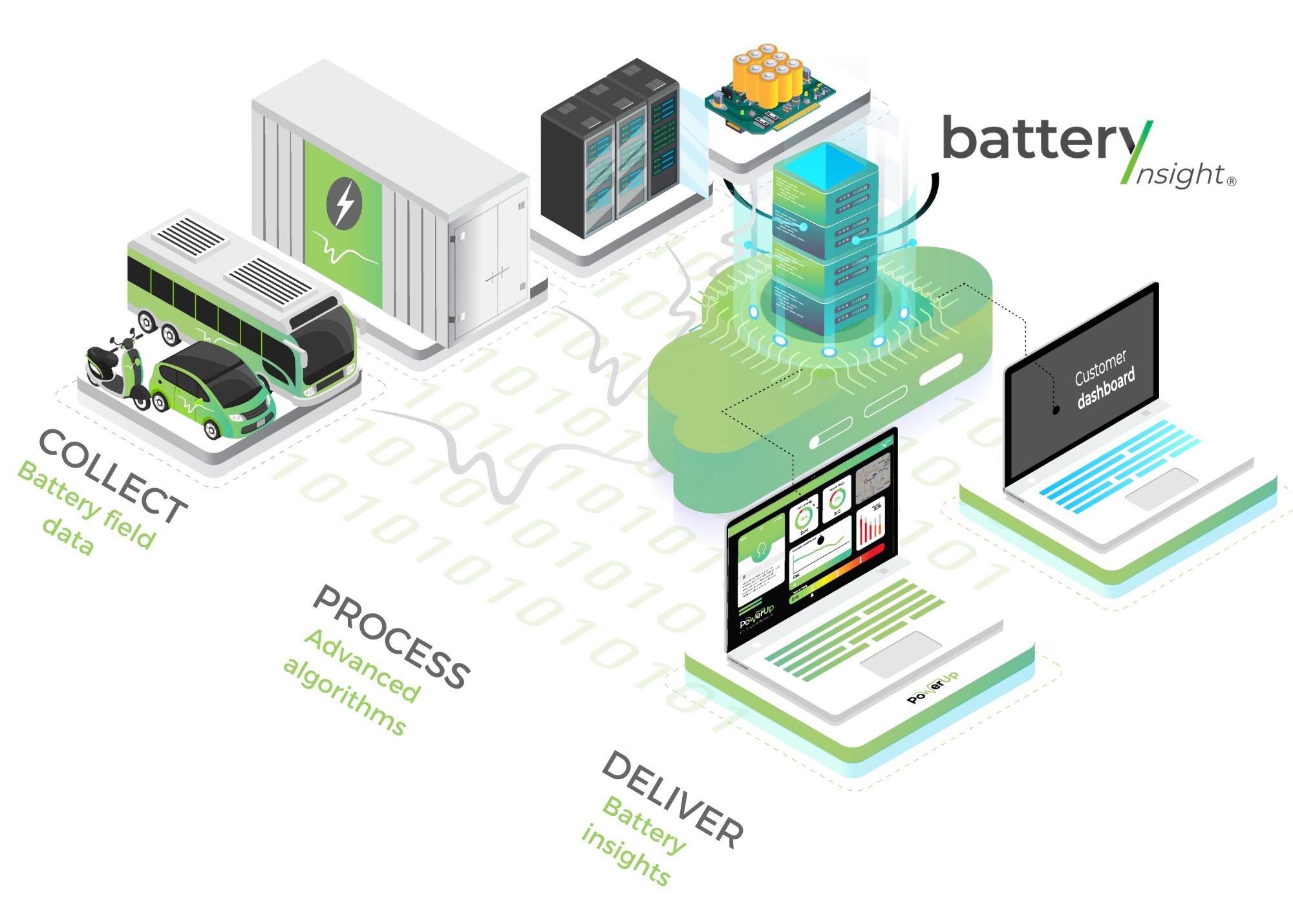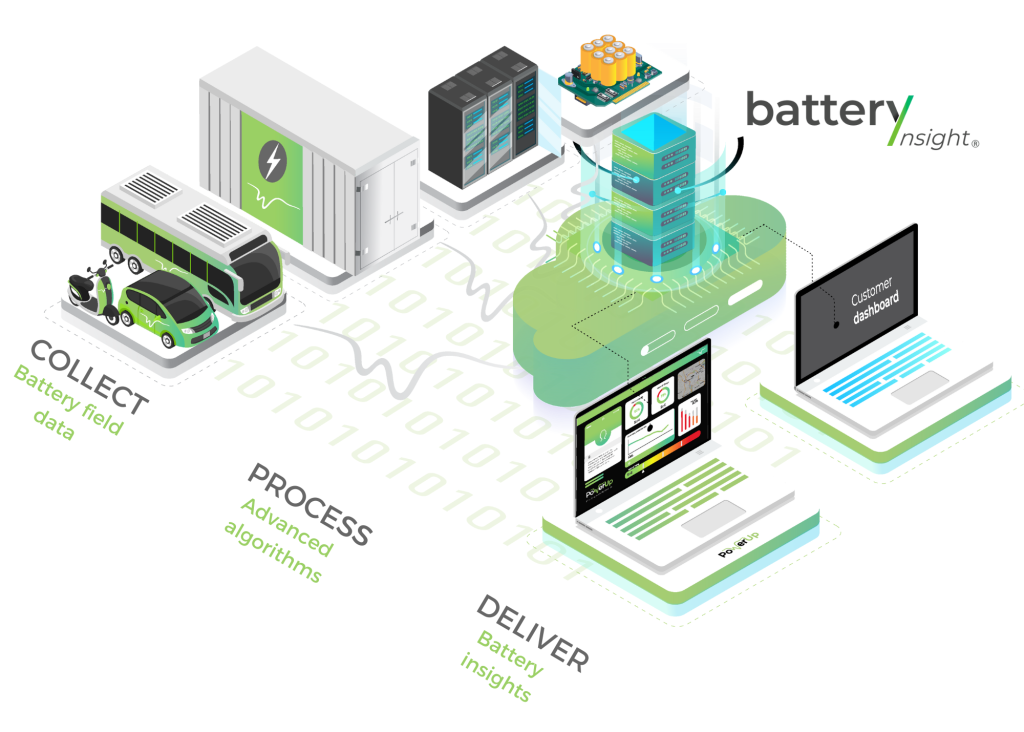 MAXIMIZE YOUR BATTERY USAGE
SOH & SOC diagnosis
The management and monitoring of battery systems is based on the generation of reliable battery degradation and battery capacity indicators. Through its battery diagnosis algorithms, Battery Insight® gives you access to steady State-of-health (SOH) and State-of-Charge (SOC) indicators with an unrivaled accuracy.
These indicators are generated in real use without service interruption, ensuring an optimum battery performance:
Make the most of your battery capacity
Increase your battery availability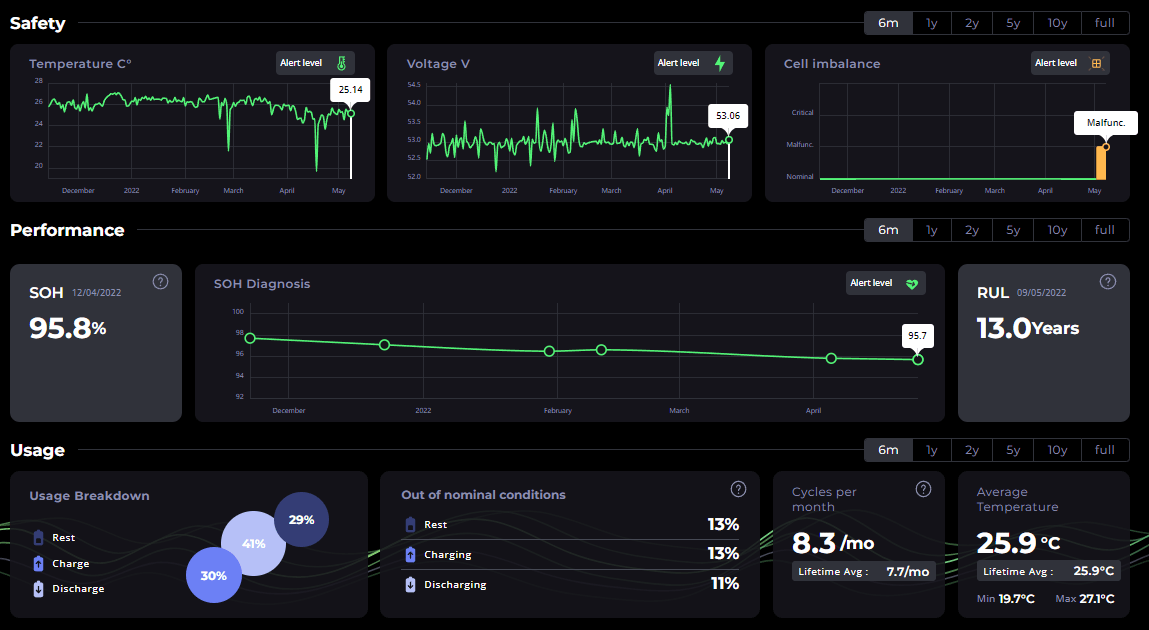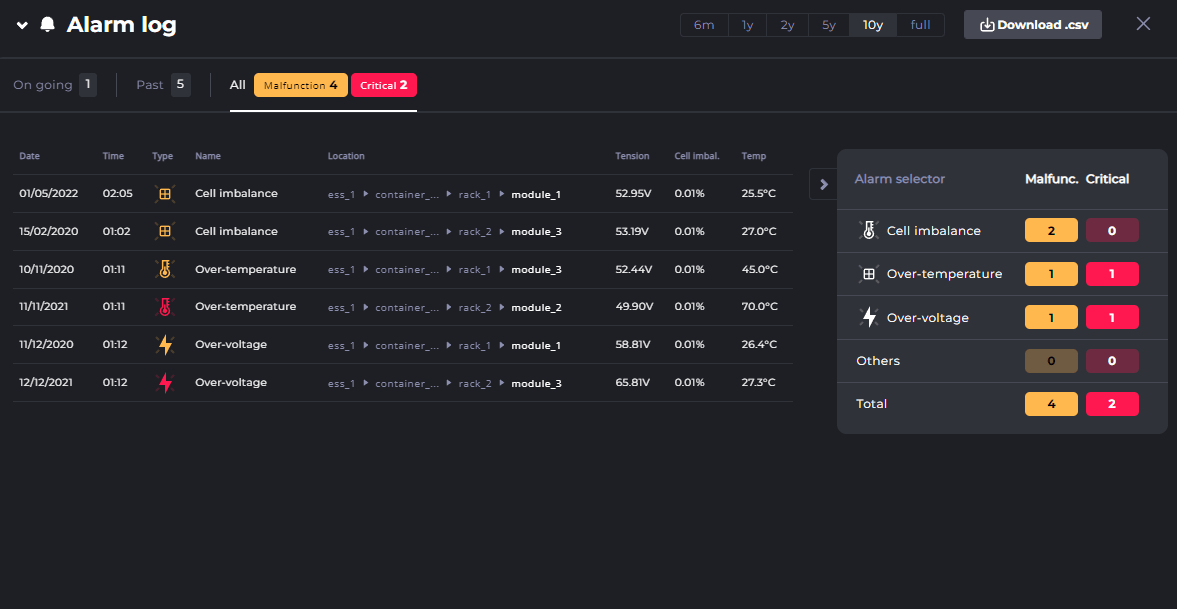 PREVENT CRITICAL BATTERY ISSUES
SOS alerting system
The battery diagnosis methodologies developed by our innovation and research team give you the necessary tools to ensure the safety of your battery systems. Battery Insight® implements a smart alerting system dedicated to your batteries State-of-Safety (SoS).
These safety indicators are targeting your battery packs or battery racks and go down to your battery modules. Based on cell-imbalance and lithium-plating detection, they can prevent battery hazards up to 1 year before standards solution can spot them.
Prevent thermal runaways and other irreversible damages
OPTIMIZE YOUR BATTERY IMPACT
RUL & Battery usage profile
Our battery analytics solutions further provide a battery degradation prediction & simulation tool. The Remaining Useful Lifetime (RUL) indicator considers the effective use of your battery system over time to predict its remaining lifetime.
Such battery monitoring capability can also be leveraged for building a detailed battery usage profile.
Ensure predictive maintenance
Extend battery usage
Optimize your battery sizing
Manage & optimize your insurance and warranties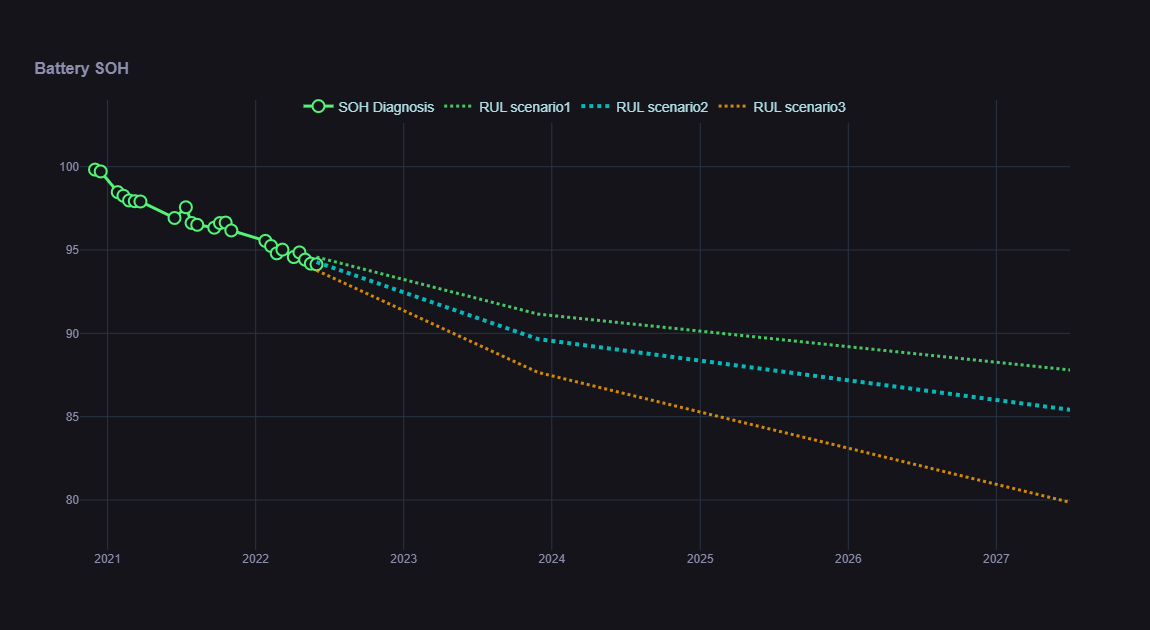 Talk with an expert or book a demo