It is with great pleasure and pride that we are closing a new round of financing of €5M with our historical investor Supernova Invest, our business angels and the EDF group.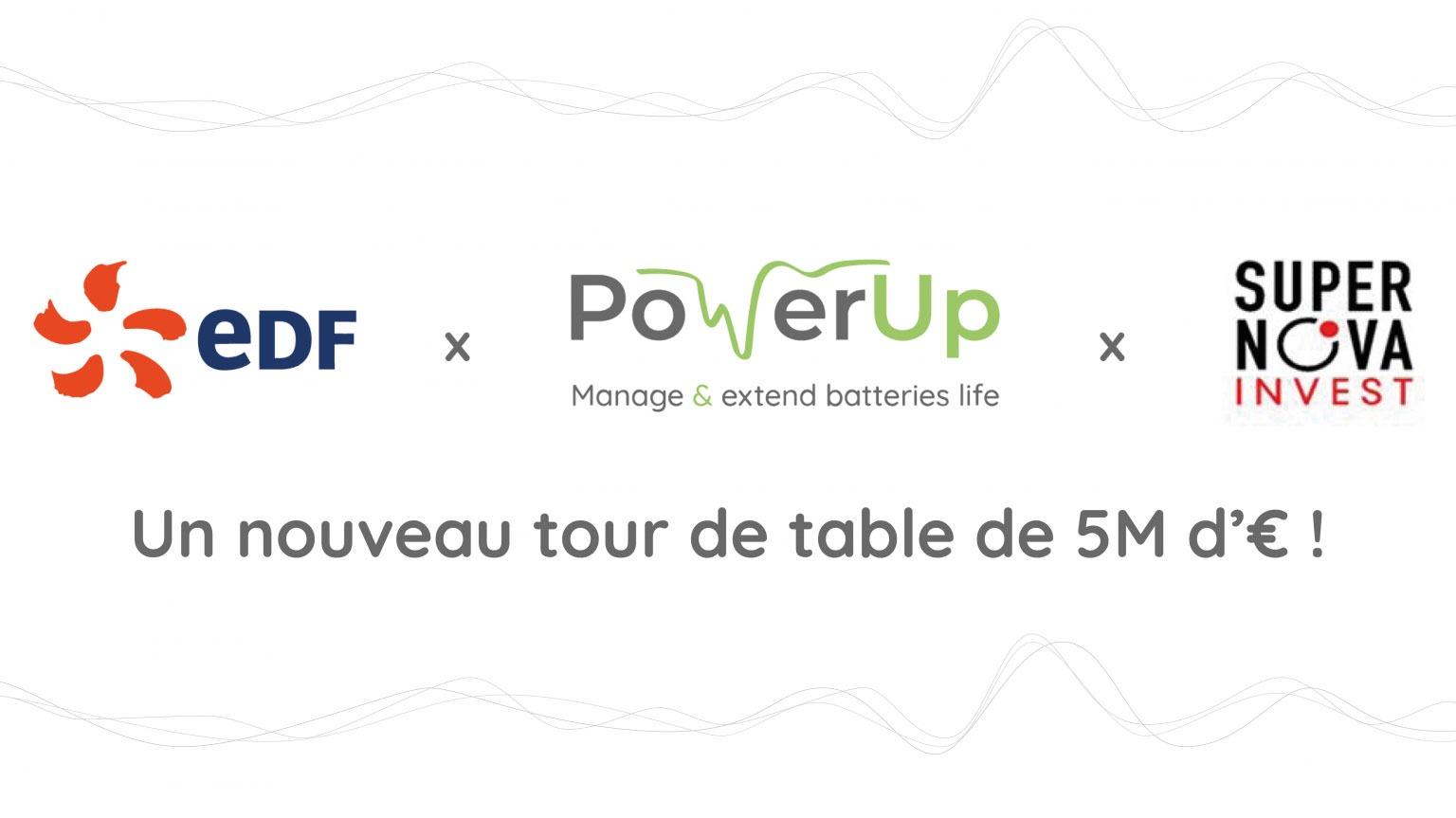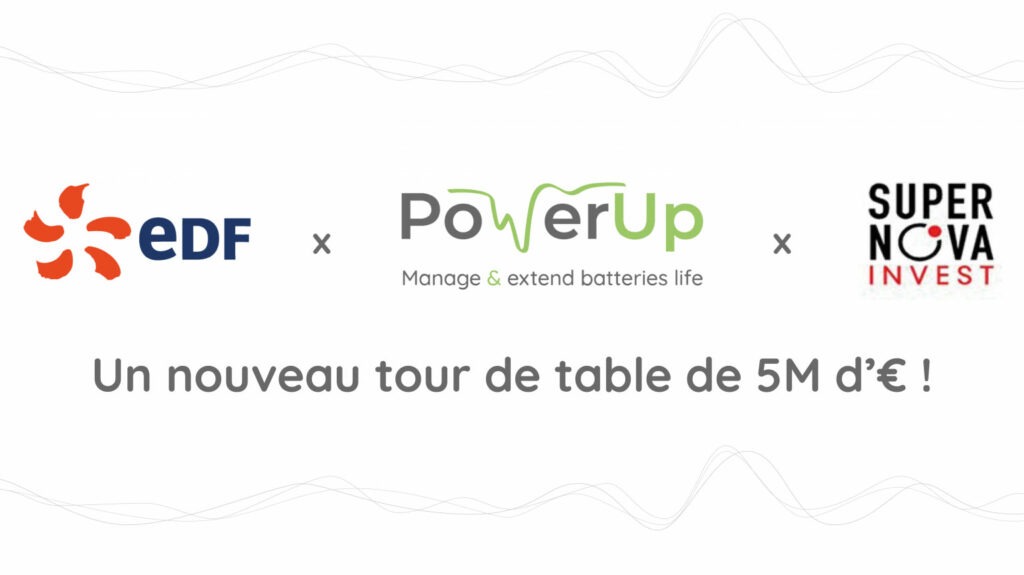 A new step forward!
Three years after the creation of our start-up, this second round of funding accelerates our development: we will continue with the industrialization of our solutions and their development on the French and European markets. It also marks the beginning of a new era: PowerUp is now ready to tackle a new international market, that of massive energy storage (ESS – Energy Storage Systems).
At a time of energy transition with an exponential increase in the volume of batteries, we note that users are obliged to replace their batteries early, as a precaution, which poses a real ecological problem. PowerUp is committed to less polluting energy and allows for a sustainable and reliable management of battery fleets.
The contribution of these concrete solutions for reliability and sustainability is all the more topical with the advent of renewable energies and with them, energy storage. Accompanied by our investors, we intend to take part in the ecological and energy transition.
What next?
This new round of financing, in which Supernova Invest has once again shown its confidence in us and which marks the entry of EDF into the capital, is accompanied by concrete actions:
the signature of a partnership between EDF R&D and PowerUp, to accelerate the development of more efficient algorithms for the prognosis and diagnosis of the state of batteries in large stationary storage systems,
the acceleration of our development with the recruitment of 25 people within the next two years, both in engineering and sales,
strengthening our leading position in the French market, before expanding our business in Europe and North America.