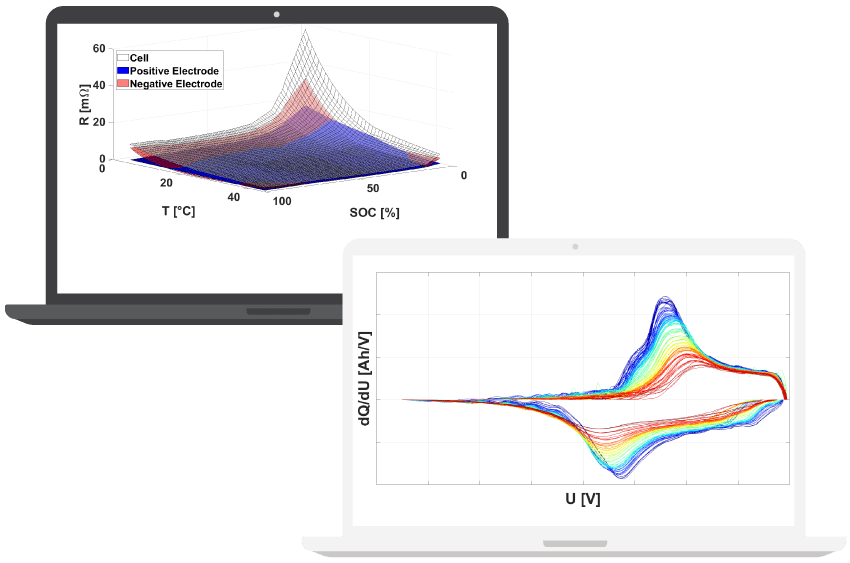 For a maximized and reliable usage of your batteries
SOH & SOC diagnosis
PowerUp uses innovative State-of-Health (SOH) and State-of-Charge (SOC) battery diagnosis methods, based on a deep understanding of battery ageing mechanisms and resulting from more than 10 years of research at CEA-Liten.
This unique approach generates SOH & SOC indicators with an unrivaled accuracy, and without service interruption.
It helps you prevent battery sudden death and maximize battery availability for the considered usage.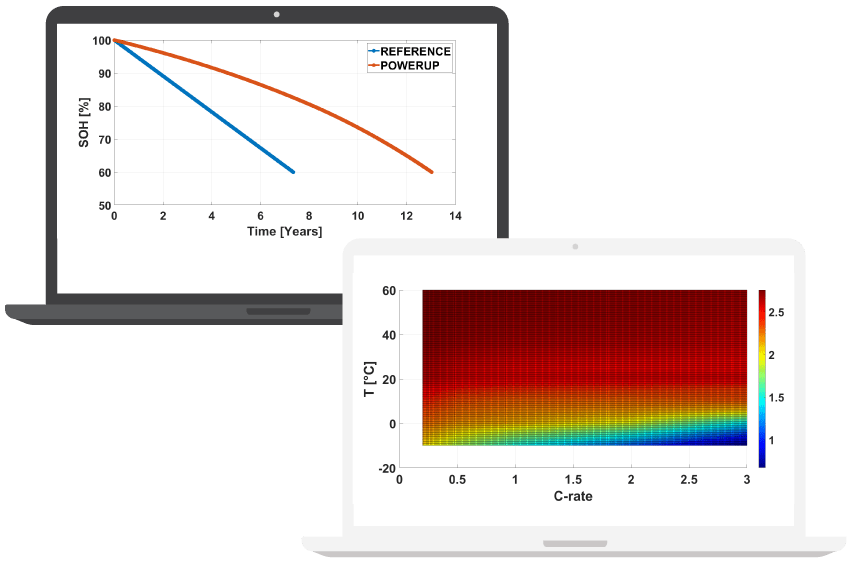 Prevent critical safety issues
SOS, smart alerting system
Our State-of-Safety (SoS) indicator ensures battery safety by identifying early signs leading to battery malfunction and critical failures up to 1 year in advance. This accurate alerting system scrutinizes battery installations down to module level.
It detects BMS failures, anticipates required battery replacement, and prevents irreversible damages such as thermal runaway.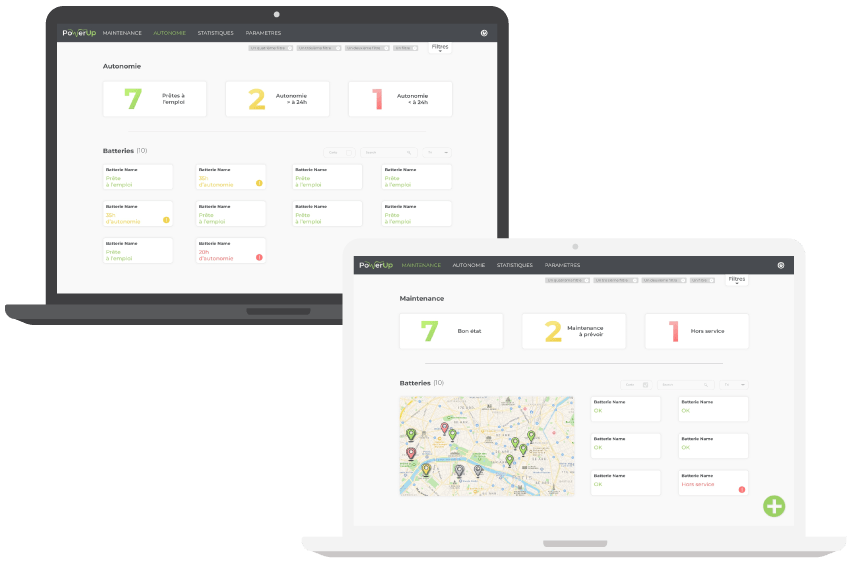 Extend battery usage
Predictive maintenance & second life management
The Remaining Useful Lifetime (RUL) indicator predicts battery ageing degradation according to different usage profiles.
It is provided by a predictive model that processes battery operation data all along its lifetime and enables an optimized maintenance strategy, i.e., avoiding emergency & unplanned costly maintenance operations.
Eventually, when approaching battery end of life, PowerUp delivers a battery health passport for second life.
Talk with an expert or book a demo.