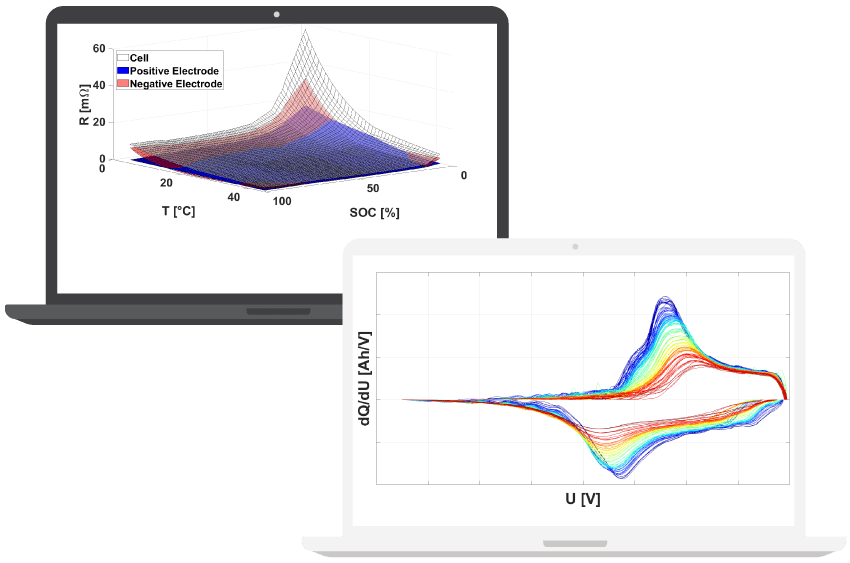 Monitor the actual State-of-Health (SoH) of your batteries throughout their use
SoH diagnosis at ±2% in use
PowerUp uses innovative SoH diagnostic methods, based on a detailed understanding of battery ageing mechanisms and resulting from more than 10 years of research at CEA-Liten.
In addition, these methods allow the State-of-Safety (SoS) of the batteries to be assessed and thus anticipate possible failures critical to the integrity of the system.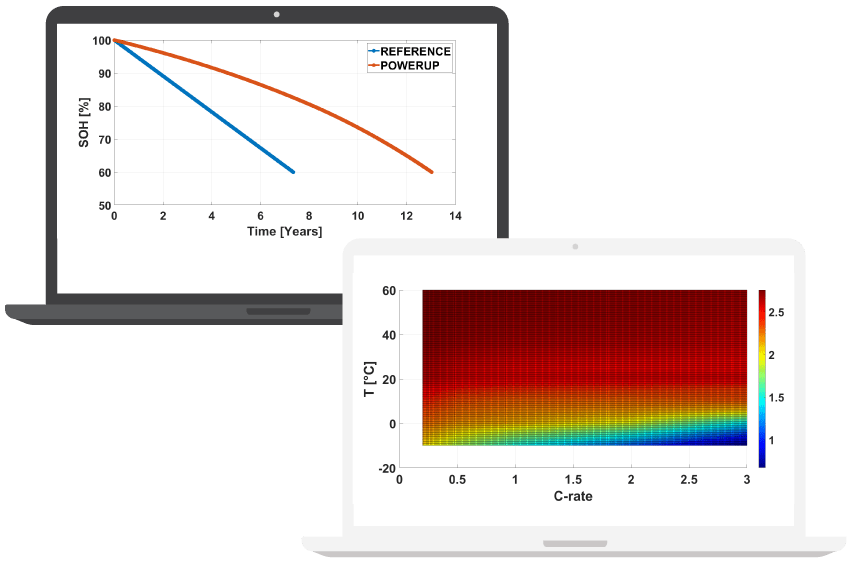 Get the most out of your batteries
+20% to 100% life span
PowerUp has a library of more than 25 Li-ion battery endurance models based on test campaigns of 1 to 2 years, under multiple ageing conditions.
Coupled with field data and machine learning techniques, these models allow the definition of optimal load management laws, taking into account the dynamic usage constraints of each application.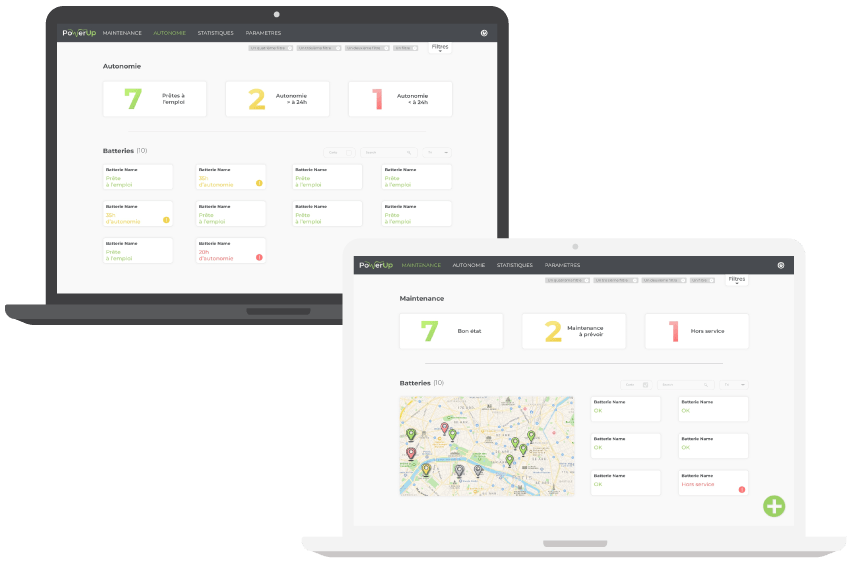 Optimise your battery fleet and control its maintenance
Predictive maintenance & second life management
PowerUp provides its partners with a centralised predictive maintenance tool. Thus, battery operators can access :
Real-time SoH and SoS indicators;

Remaining Useful Lifetime (RUL) predictions for specific uses.
At the end of the battery first life, PowerUp also delivers a health passport to evaluate the possibility of orienting each battery towards a second life in complete safety, or towards a recycling channel in the opposite case.
Powered by MAP® technology, our solutions have been designed to integrate and interact with any type of battery powered system
Would you like to contact us, try our solution or request a demonstration?