From Battery Data, to Battery Insights
Battery Insight® supports you in the collection, process and interpretation of your battery usage data. Generate value from your field data for a more reliable, safe and sustainable use of your batteries.
Assure your systems continuity of service.
The management and supervision of a battery park is based on the generation of accurate and reliable State-of-health indicators (SoH). The PowerUp cloud platform gives you access to these indicators in real time in order to:
Monitor the performance and degradation of your batteries

Assure optimal management of your guarantees and maintenance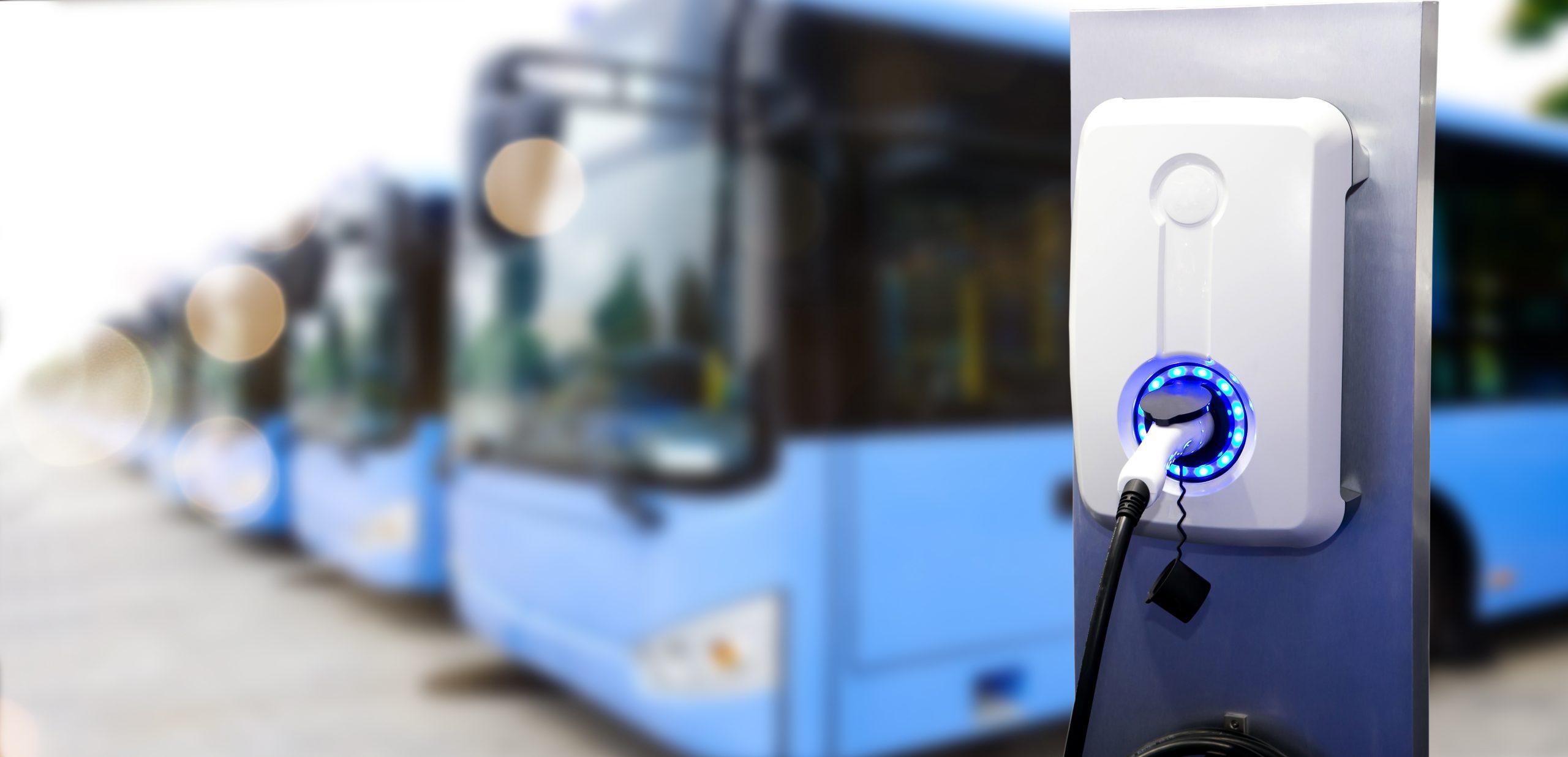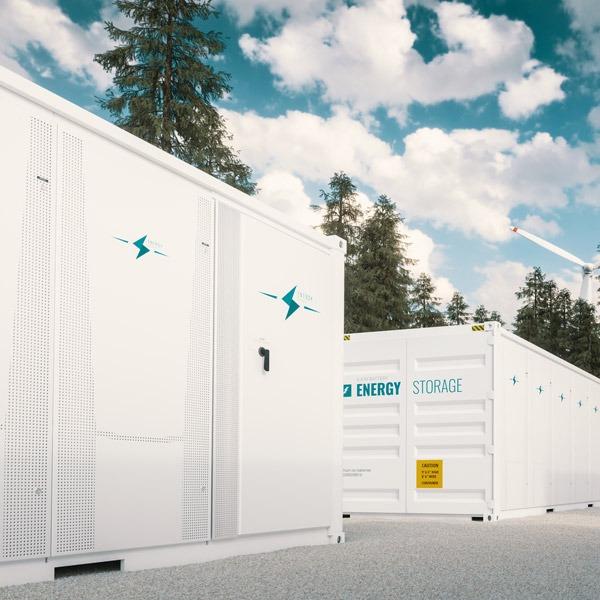 Prevent all forms of battery hazards
The diagnostic methodologies developed in our laboratories give you the necessary tools to become an actor in the safety of your battery installations. The PowerUp cloud platform implements an alerting system in order to keep an eye on your batteries State-of-Safety (SoS):
Preventing risk of thermal runaway

Enabling optimised maintenance from module level to rack level
Get the most out of your batteries
Our prediction solutions support you in the sustainable management of your installations. Limit both economic and ecological impact of your systems through remaining life prognosis (Remaining Useful Lifetime - RUL) of your batteries according to their use and their operating environment.
Optimal management of a battery fleet

Operation strategies implementation acoording to different usage scenarios
Continuous exploitation of your field data (Machine Learning) to enrich the understanding of your different types of batteries.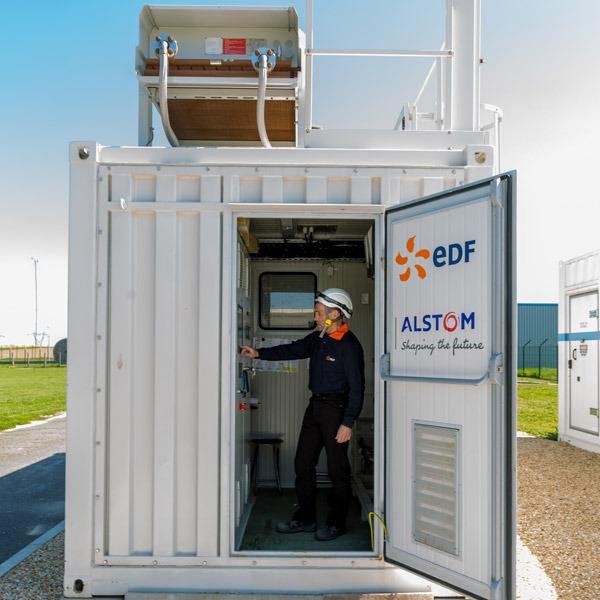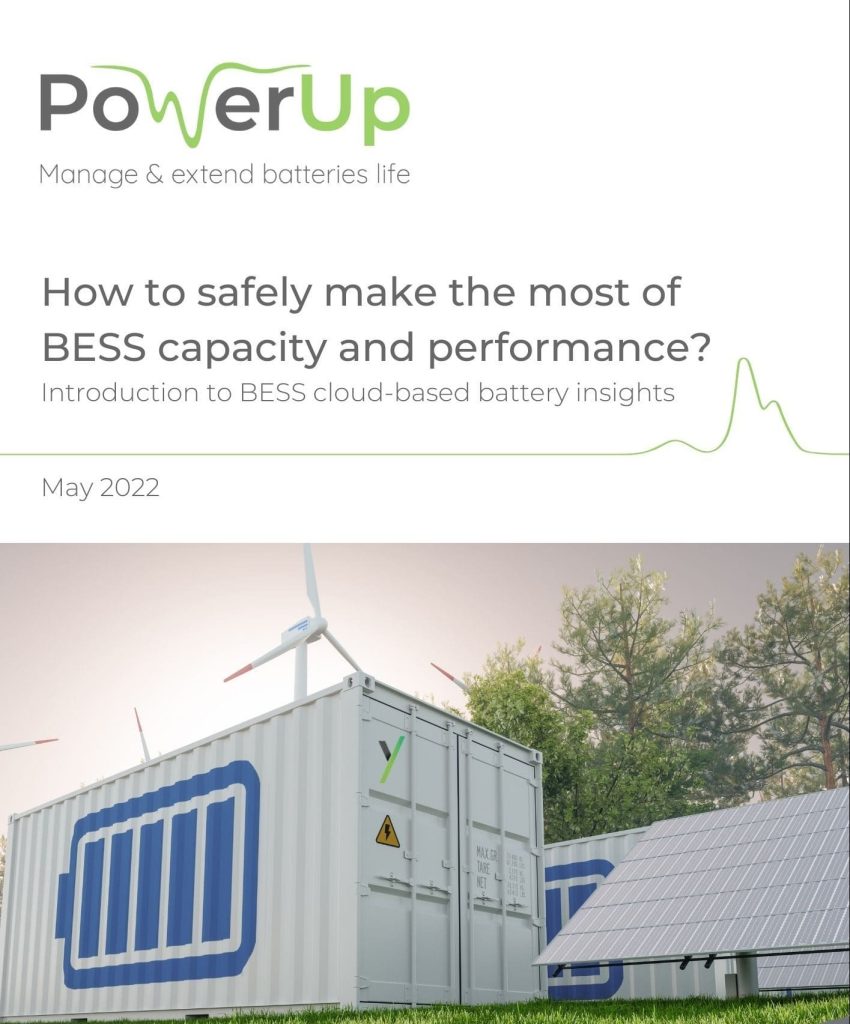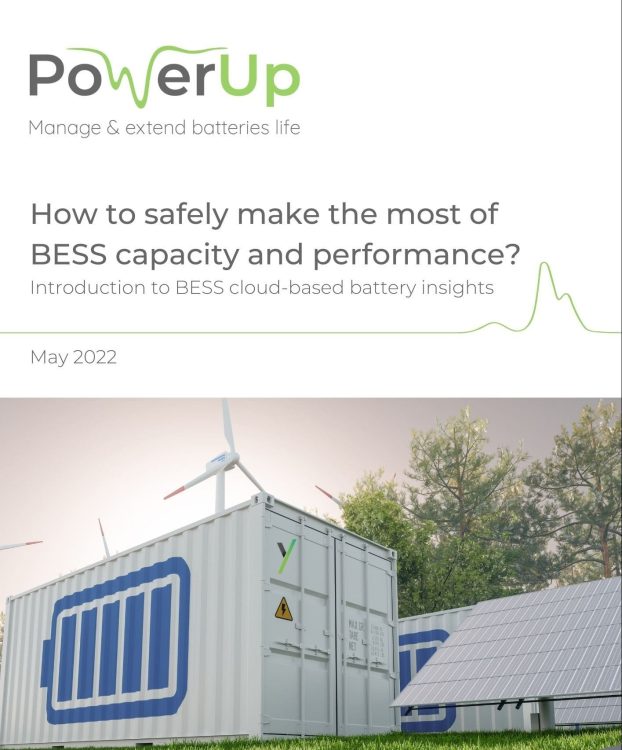 Find out how advanced battery data analysis solutions can ensure the reliability, safety and sustainability of BESS.